We work year-round to raise the necessary funds to purchase the items that are provided to our families. These are some of the ways we fundraise:
Station Fundraising Sales
Our Station Fundraising Sales are the biggest fundraisers we do!
From March to September, our building is converted into a store filled with fabulous donations of used and new items from the community. The funds we raise from these sales support all of our programs!
Our 2022 Station Sales have finished but will return on Saturday, March 4th, 2023.
Remember our organization as you do some early spring cleaning! We will begin accepting donations from February 7th, 2023 through the end of July. Please see our Station Sales page for items we do not accept.
Grants and Donations
During the year, we apply for grants that we qualify for as a non-profit organization. We're also incredibly grateful for the donations that come in from individuals, businesses, and organizations!
Billy's Drummer Boy Challenge
In partnership with Billy, the son of one of our board members, we raise funds throughout the year through Billy's Drummer Boy Challenge.
Check out our webpage for more information about this wonderful program and the generous young man who started it!
Bedford Welcome Center's Festival of Trees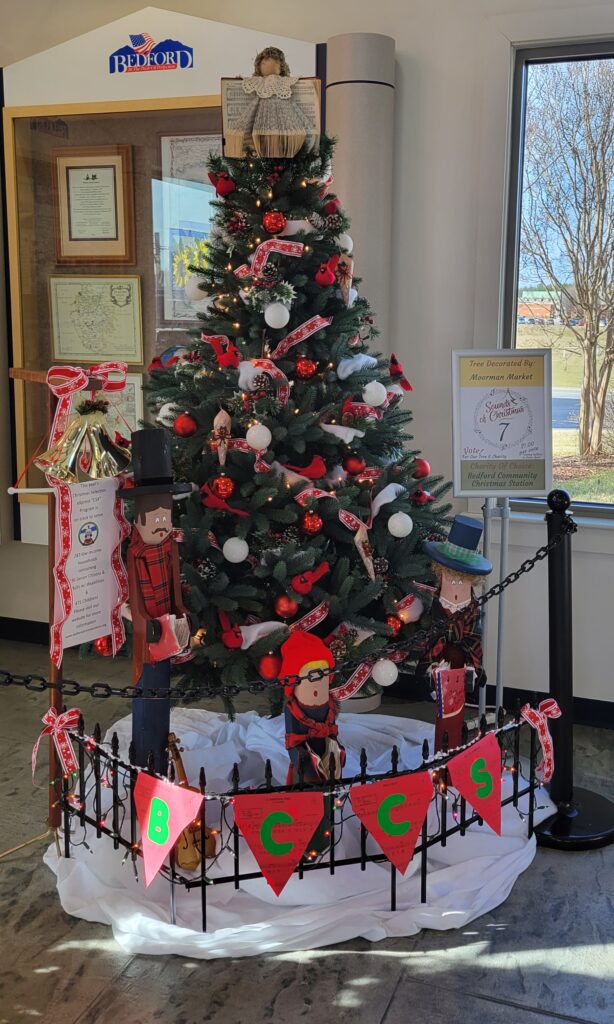 The Bedford Welcome Center holds the "Festival of Trees" each year during the Christmas season.
The Christmas Station participates by designing a tree for display.
The Festival of Trees is free to attend and is family-friendly. Visitors are encouraged to bring money to vote for their favorite tree(s).
All proceeds are given to the designated charities at the conclusion of the event.