We work year-round to raise the necessary funds to purchase the items that are provided to our families. These are some of the ways we fundraise:
Station Fundraising Sales
Our Station Fundraising Sales are the biggest fundraisers we do!
Come shop our Fundraising Sales on Tuesdays and Wednesdays from 10 a.m. to 4 p.m. and Saturdays from 9 a.m. to 1 p.m. through September 30th, 2023!
We have so many treasures donated by our local community. You can find clothing, shoes, kitchen goods, furniture, toys, Christmas decor, home decor, and much more!
Grants and Donations
During the year, we apply for grants that we qualify for as a non-profit organization. We're also incredibly grateful for the donations that come in from individuals, businesses, and organizations!
Billy's Drummer Boy Challenge
In partnership with Billy, the son of one of our board members, we raise funds throughout the year through Billy's Drummer Boy Challenge.
Check out our webpage for more information about this wonderful program and the generous young man who started it!
Bedford Welcome Center's Festival of Trees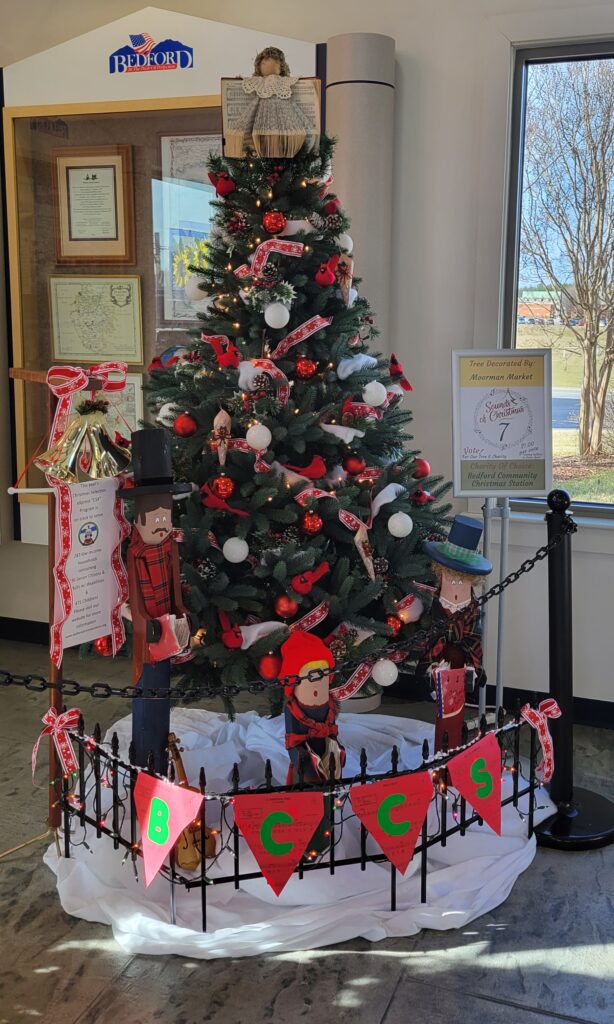 The Bedford Welcome Center holds the "Festival of Trees" each year during the Christmas season.
The Christmas Station participates by designing a tree for display.
The Festival of Trees is free to attend and is family-friendly. Visitors are encouraged to bring money to vote for their favorite tree(s).
All proceeds are given to the designated charities after the event.