Our Shoes for Students program provides families with the opportunity to apply to receive a pair of shoes for each of their children before starting back to school in the fall.
A Recap of Our 2023 Program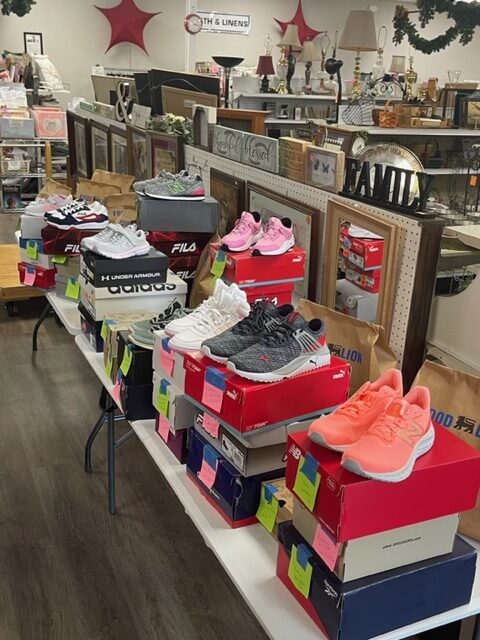 This year, we were honored to provide brand-new shoes to 104 students heading back to school! Additionally, each of the 40 families that these students belong to received a bag of healthy snacks!
Thank you to everyone that gives to our organization through donations, grants, and shopping our fundraising sales. Your monetary gifts allow us to bless children and families where it is most needed!
---
A Recap of Our 2022 Program
On August 3rd, we were honored to provide new shoes to 117 Bedford County children, through our Back to School Shoes for Students program. These children came from 47 individual families.
The families received a box of food that included, cereal, pasta, non-perishables, fresh fruit and vegetables, and a canned ham from our Year-Round food pantry.
Check out the WSLS-10 news story and article about this wonderful program!