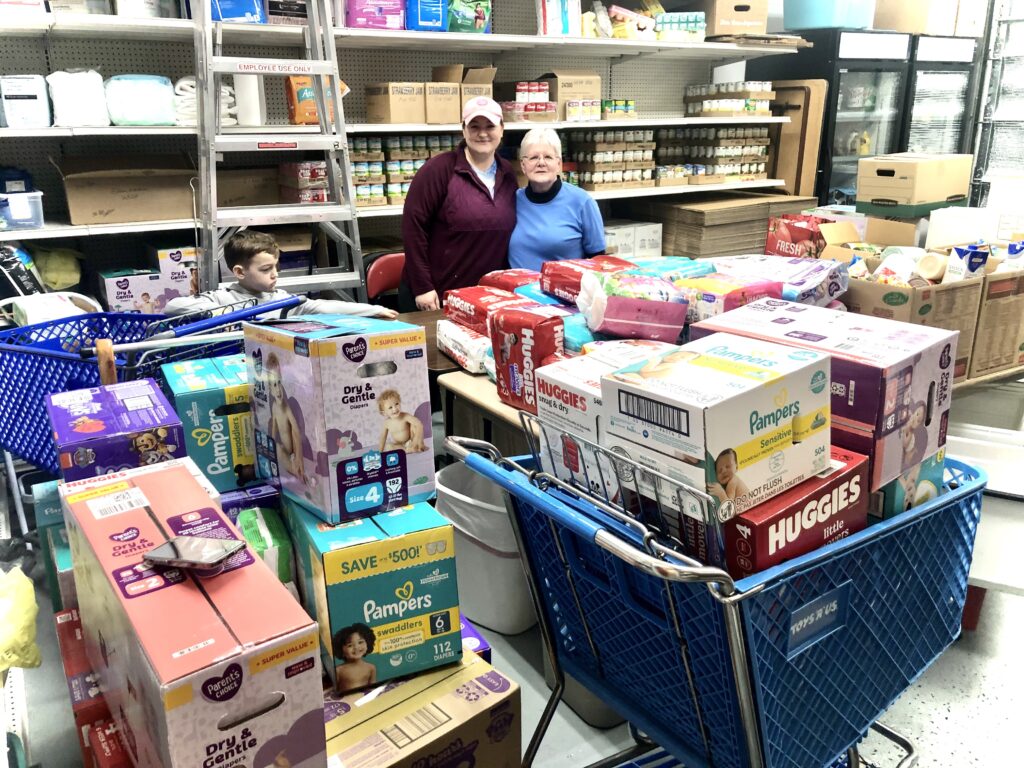 We're so grateful to Bedford Baptist Church for collecting diapers and wipes for our year-round pantry!
The donation was delivered by our Christmas Selection eXpress Girls Clothing Department Head, Chelsea Updike to Patricia Robinson, one of our Pantry Managers.
Patricia was very happy to receive this generous donation.
As an organization, donations like this help us continue to provide support to low-income families in Bedford County. If you're interested in donating and would like to know what our needs are, please contact us!