New Coats for Christmas!
BCCS is honored to receive a grant from the Bedford VA Elks Lodge (#2844) for a "Coats for Children" project. The funds received from the grant will be used to purchase approximately 65 coats for our Christmas Selection eXpress program in December.
Thank you to the Bedford VA Elks Lodge for partnering with us to provide these much-needed coats for Bedford area children at Christmas time!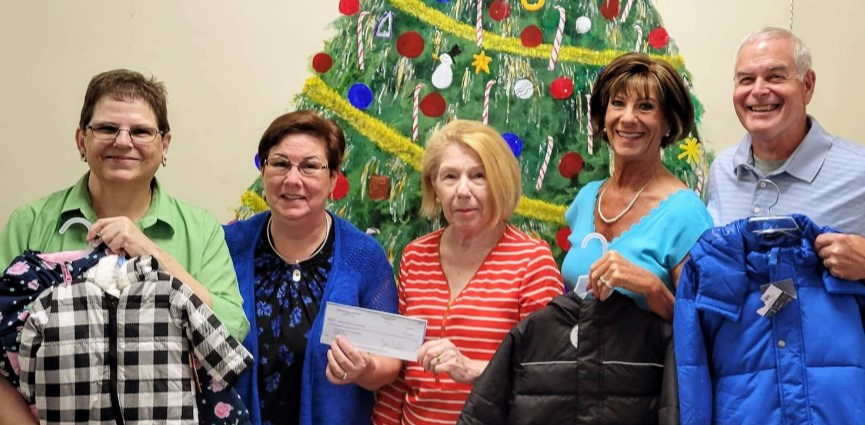 Susan Raper (BCCS Fundraising) and Patty Brown (BCCS Co-President) receive grant funds from Linda Parker and Nancy and John Owen, representatives of the #2844 Elks Lodge.